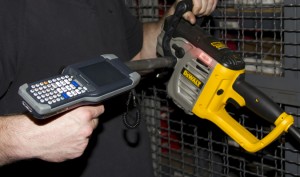 Tool Tracking Software Solutions
Not all tool tracking software is created equal. In the world of tool inventory tracking, it's important that software you use is not only accurate, but adaptable, scalable, simple, up-to-date, easy to understand and use, and versatile. Gigatrak is known for its unrelenting pursuit to be the best tool tracking software available. We've taken the time to create a product that covers all tool tracking functions and analysis.
Our focus is to create a simple point and click interface, to easily check in and out tools. However Gigatrak tool tracking software provides more than just simple point and click technology, with one click, users can quickly view usage, maintenance and loss records, by user, category and site.
Want more features? Well, check out what our TTS Pro Tool Tracking Software can offer:
Ideal for 1st time implementations
Replacement upgrades
Small tool tracking
Category customization
Historical data storage
Routine maintenance alerts
Real time maintenance records
Overdue maintenance alerts
Accounts for shared equipment and consumables
and more….
Gigatraks tool tracking software is used throughout the world and in our nation's leading companies. Still we keep our tracking software simple. If you have tools used in your business, you need Gigatrak tool tracking software.
Want to learn more? We fit your tool tracking software needs.