The Only Tool Tracking System You'll Ever Need!
A serious tool tracking system can save a business owner thousands of dollars in waste each year. Whether classified as fixed assets, consumables, or simply tools, every contractor has valuable equipment assigned to various employees and jobsites. Ask yourself:
How much is it costing me each year in lost tools?
How many duplicate tools do I buy that I already have?
How could I save with an equipment tracking software?
With GigaTrak tool tracking software, you can reduce losses by holding your employees and subcontractors accountable for the tools and equipment they use. Everything is tracked through a simple barcode-scanning system. You can even schedule maintenance, track repairs, calculate depreciation, and keep a historical data-trail on usage. Manage tools on jobsites or by job. Manage rental tools and consumable tools, too. Locate any tool and give employees reports of what they owe you. Compare the features of our best tool tracking software for tracking tool and equipment inventories with the contractor edition.
Track your tools to a person or location and know what is available in stock at all times. Save time and money by eliminating manual processes.
Unlimited Number of Tools
Check Out/In to Locations, Employees or Containers
Perform Audits and Set Due Dates Upon Check out
Track Maintenance Schedules and Repairs
Scan with your phone with Android/iOS app
Hosted On-Premise or in the Cloud
Cloud-Hosted

Annual Subscription

Little To No IT Involvement

Unlimited Support & Updates Included

Connect Anytime With Smart Devices

Starting at


$75

/Month
  

Self-Hosted

One Time Fee

Manage All Data Yourself

Control Change & Performance

Internal Resource Utilization

Starting at


$2,495

Tool Tracking
Unlimited Tools
Complete Tool Info Including Serial #, Model # etc.
Attach Tool Photos and Documents
Detailed Tool History for Each Transaction
Track Depreciation & Warranty
Track Hours & Miles of Tools
Import and Export Tool Data
Create Master Catalog of Tools
Track Tools by PO Number
Tool Manufacturer and Supplier Information
Unlimited User Defined Fields, Conditions, Accounts, Funding Sources
Create Containers or Tool Kits

Reports
Reports to PDF
Email Reports through Outlook
Tool Assignment and History Reports
Depreciation and Value Reports
Coming Due, Overdue, and Pending Maintenance Reports
Perform Audits and Run Discrepancy Report
Reorder Point Notification
Custom Reports Available Upon Request

Check In/Out
Check Out Tools to Location, Employee or Member
Easy Check In by Barcode
Identify Tools by Barcode
Build a Cart of Items for Check Out
Set Due Dates and Enter Transaction Notes

Maintenance
Track Scheduled Maintenance
Track Unexpected Repairs
Record Maintenance Cost
Prevent Check Out if Maintenance is Past Due

Miscellaneous
Online/Offline Syncing
Barcode Label Designer and Printing
Transfer Tools Between Facilities
Employee Restrictions Based off Facility
Add in New Tools on the Go
View and Make Tool Reservations with Priority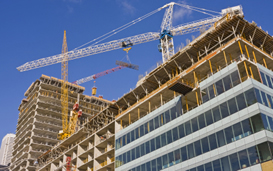 Contractors
HVAC
Electrical
Plumbing
Roofing, Siding, Sheet Metal
Carpentry
Concrete Work
Structural Steel Erection
Wrecking and Demolition
Installation
Specialty Trade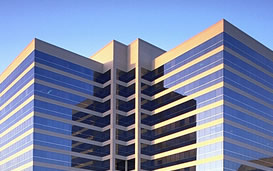 Business
Energy Solutions
Chemical
IT Technology
Banking & Finance
Medical Supplies
Small Business
Hospitality
Warehouse Management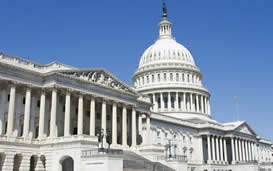 Government
Military
EMS & Fire
Healthcare
Law Enforcement
State Agencies
Disaster Recovery
Education
University
School District
Public and Charter Schools
Private Schools
Boarding Schools
Language Immersion Schools
Montessori Schools
Parochial Schools
Differences of our Tool Tracking System versions
GigaTrak's Tool Tracking System (TTS) Basic Edition makes it quick and easy for you to enter, organize, and catalog your tools. The software includes functionality to track not only tools that are in use as well as binned items, warranties, and depreciation. With the included mobile handheld scanning technology, you can easily check in and check out tools to employees, locations, or containers with a simple barcode scan. Even create tool reservations. Report-generation is quick, simple, and thorough.
GigaTrak's Tool Tracking System (TTS) Professional Edition expands upon the Basic Edition functions with abilities to track tool maintenance. Pro Edition also allows for the creation of user-defined fields based on class and type of tool. In addition, users can filter on overdue assets and generate various maintenance reports for their records.
GigaTrak's Tool Tracking System (TTS) Contractor Edition develops further beyond the professional edition to give contractors the extra flexibility they need. Contractor Edition allows for the ability to define other member groups and jobs by which tools may be checked out.
Reduce tool losses, cut down on tool expenses, and put money back into your bottom line. With GigaTrak's Tool Tracking System, you can finally take serious control of your tool inventory and see its return in as little as three months!
GigaTrak's software includes limited web-based installation support and a complimentary online training session. Onsite start-up and training options are also available.
If GigaTrak's Tool Tracking is more than you need, check out GigaTrak's asset tracking applications.
| Tool Tracking System Features | Computer | Mobile App | Web Portal |
| --- | --- | --- | --- |
| View Tool Records in Real Time | | | |
| Check Out Tools to Locations or Employees | | | |
| Set Due Dates and Enter Transaction Notes | | | |
| Easy Check in by Tool Barcode | | | |
| Identify Tools by Barcode | | | |
| Enter New Tool Info | | | |
| Add and Update a Tool Photo | | | |
| Track Repairs and Perform Maintenance | | | |
| View and Make Tool Reservations with Priority | | | |
| Online/Offline Syncing | | | Live Connection Only |
| Edit Tools, Employee, Location Info | | | |
| Create Catalog Items | | | |
| Barcode Label designer and Printing | | | |
| Run Reports | | | |
| Perform Audits of Locations/Employees/Containers | | | |
| Build a Cart of Items for Check Out | | | |
| Tool Tracking System Features | Basic | Pro | Contractor |
| --- | --- | --- | --- |
| Unlimited Number of Tools, Locations, and Employees | | | |
| User Defined Classifications, Types, Conditions, Accounts, Locations and More | | | |
| Detailed Tool History for each Transaction | | | |
| Check-Out to Job/Location, Employee, or Container (Job Box) | | | |
| Audit Jobs, Employees, and Locations | | | |
| Excel Import/Export of Tool Data | | | |
| Over 50 Reports including Assignment, History, Depreciation, Valuation and More | | | |
| Track Consumable Material | | | |
| Hosted On-Premise or in the Cloud | | | |
| Unlimited User Defined Fields | | | |
| Track Maintenance Schedules and Repairs | | | |
| Create 3 User Defined Categories to Check-Out to (Great for Schools, Unions or GC's) | | | |
What Are the Differences? Compare Versions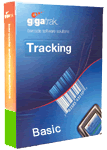 Basic Edition
Master Catalog

Catalog items for easy tool entry, organization, and mobile tool entry capabilities

Tool functions (Find, Information, History)

Includes binned items, warranty, depreciation, attached images and documents

Check In/Out tools to employees, locations or containers
Reports

Includes ability to create PDF file and e-mail any report

Import from TAB delimited TXT file for Tools and Employees
Export to CSV file for Tool and Employees
Barcode scanning with corded scanner attached to PC
Label design and printing
Tool Reservations
Mobile handheld scanning with Pocket PC terminals (batch and wireless available)

Functions include identify asset, check out/in, bin count, audit, and enter new tool.

Audit reports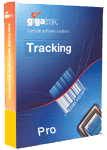 Professional Edition
Basic Edition, PLUS:
User defined fields based on Class and Type of Asset (unlimited)
Asset Maintenance functions
Maintenance Type
Maintenance History
Maintenance reports
Shows overdue assets on check out screen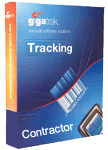 Contractor Edition
Professional Edition, PLUS:
"Members"/ "Jobs" Function (can be renamed by user)

3 user-defined Member/Job categories (e.g. Contractors, Union Labor, Project Manager)
4 user-defined Member/Job information fields
Check In/Out tools to Members/Jobs
Import Members/Jobs from TAB delimited TXT file
Export Members/Jobs to CSV file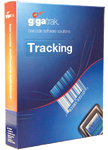 Features that Tool Tracking offers over Asset Tracking
Master Catalog of Tools for easy data entry
Transfer Tools between different Facilities
Employee restrictions based on Facility
Add new Tools on the Handheld Scanner or Mobile App based on the Master Catalog #
Detailed Maintenance Features

Prevent item check out/transfer if maintenance is past due
Track Maintenance based on mileage/hours as well as time

Track Tools by PO Number
Ability to rename more fields
Manufacturer Information
Supplier Information
Available in the Cloud
On Premise

---

PC and Local Scanners

Computers & Corded or Wireless Scanners

Starting at

$2,495

One Time Cost

You own the software
Tool Tracking System
Self hosted
| | | |
| --- | --- | --- |
| | Help Me Decide | |
| On Premise | | Cloud Based |
|   | Worry Free | |
|   | Access Anywhere | |
|   | Phones and Tablets | |
| | Industrial Handhelds | |
| | Lower Cost of Ownership |   |
| | You Own the Software |   |
|   | We Manage | |
|   | Automatic Upgrades | |
|   | Unlimited Support | |
Cloud Based

---

All Devices Connect

Android, iOS & Windows Devices

Mobile Users

$20

Per Month

Users running the program at the same time
Desktop users start at $75 monthly
*Minimum of one required
We host the software for you
What Equipment Can Be Tracked?
UNLIMITED Amount of Tools
Power and Hand Tools
Rental Tools
Jobsite Tools
Construction Tools
Welders and Industrial Equipment
Precision Instruments
Calibrated Equipment
Radios, Cell Phones, etc.
Consumables (gloves, etc.)
You name it, TTS can track it!
Who Uses Tool Tracking?
Contractors
Manufacturer's Tool Rooms
Utilities and Municipalities
Field Service & Repair Companies
Government Agencies
Development & Research Companies
And many others
Advantages: Why You Should Choose GigaTrak

Start-up time: most install and start using the same day

Total cost of ownership is less than half of other systems

Nearly 60 built-in reports with ability to search on all data

Designed for contractors and industrial companies
Wonder How It Works?
Request a 30-Minute Personalized Walk-Through of Our Solution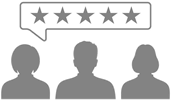 "This software has been so easy to use and intuitive. There are so many options for customizing to fit your organizations needs and when we did need custom programming, it was affordable and finished in a timely fashion. We researched several options and this one definitely stood out and was the most affordable. We also love the ability to run customized reports, upload large groups of data, and the many ways you can search for information. Because there are Categories, we not only track technology, but some of our other department's items such as uniforms and tools. Also love the "bin item" feature for the consumables that won't be assigned individual asset tags."
Tammy
"The GigaTrak system dramatically changed how we handle inventory, the accuracy of our inventory numbers, and the amount of time/labor hours spent taking inventory. Once the system is set up and bar codes are established, we had an up to the minute count on all of our materials and information about who checked them out."
Kyle
"Gigatrak has proved to be very helpful in tracking and locating our tools. It's so nice to finally have a system that shows everything we have in our inventory. It's so easy to use and learn. The support team is wonderful, they have been there to help me with every question I had."
Susan
"Pricing, Support, Ease of use, the ability to import data and also to export makes a transition very easy. The option to run the software locally or use it with cloud service."
Mario