Brilliantly Simple Asset Tracking Software
Companies make purchases every day that aid in the operations of their business. It is important for these companies to track the whereabouts of their investments. For companies struggling to find a reliable solution, GigaTrak's Asset Tracking System is the perfect fit to find your assets right when you need them.
With Asset Tracking Software, assets can be easily assigned and tracked to either a location or person. The system retains records of usage, maintenance, and history of assets. Everything is logged using a barcode-scanning system via a standardized check in/out process. Keeping a historical data-trail for each asset helps to locate assets when needed, reduces disruptions in operations, and avoids the expense of purchasing unnecessary replacements.
Ditch The Spreadsheets
Track your assets to a person or location with a simple barcode scan. Save time and money for your organization with an efficient tracking system.
Unlimited Number of Assets
Unlimited Number of Locations
Easy Audit Process with Discrepancy Report
Check Out/In or Relocate to an Employee or Location
Scan with your phone with Android/iOS app
Self-Hosted – One-Time Fee
Looking for a Cloud Solution? Check out our Tool Tracking System
Wonder How It Works?
Request a 30-Minute Personalized Walk-Through of Our Solution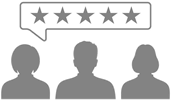 "What I like the most about this software is that it is very easy to understand, and to follow thru. The assets are easy to find with all the many search criteria that it has. I like the reports, and the ability to add more than one picture or document to each asset."
Maria
"I like how down-to-earth this software is. A lot of other database systems are flashy and have lots of bells and whistles. That is not the case with GigaTrak – easy to navigate and simple to learn. I also really liked how someone with little to no computer knowledge could log in easily and find the information they needed quickly."
Sarah
"The software is easy to learn, and easy to use. The reports are an awesome feature. The cost is well within our budget I love adding photos to each asset and printing a copy of the Asset values by employee. I look forward to using the software each time we add a new piece of computer or phone equipment. The ability to back up to our own server helped sell this product!"
Vicki
"Very easy to use with a friendly interface. All other companies we looked in to are pushing Cloud and we didn't want a subscription service. I like that they offer both options and don't push to Cloud. I also like their customer service since the purchase. They didn't just write me off once they had our money. I get same day answers to my questions and they are all very professional and nice. The software does everything we need it to without having a crazy amount of extra featured we don't need."
Janea