Use Inventory Management Software to Track Your Inventory
Receipt and Label Materials
Track and Manage Inventory by Locations
Create Purchase Orders
Pick Materials per a Sales Order
Ship Materials to a Customer
Generate Work Orders to manufacture materials (Inventory Management Pro Only)
Track Production (Inventory Management Pro Only)
Who Uses Our Inventory Management Software
Order Fulfillment Warehouses
Supplier Organizations
Distribution Facilities
School District Supply Centers
Government Agencies
Government Facilities
and others…
Applications for Inventory Management Software
Inventory Control
Inventory Management
Asset Management
Contractor Inventory Accounting
Service and Repair Operations Inventory Tracking
Janitorial Supply Inventory Maintenance
Inventory Tracking for Jobsites/Remote Locations
and others…
We offer two inventory management software editions:
GigaTrak's Inventory Management System (IMS) Basic Edition software starts with a simple warehouse inventory-control system that is easy to set up and use. It provides all basic inventory functions, from sales orders and purchase orders to receipts and shipping. With this software, you'll be able to easily manage any items or components in a centralized warehouse. You'll also be able to conduct a physical count of inventory at any time you like.
GigaTraks' Inventory Management System (IMS) Professional Edition gives you all the power of our basic edition along with even more advanced features, including cycle counting, lot tracking, quality control, work order tracking, and production order tracking for the small to mid-size manufacturer. So much flexible functionality is packed into this easy-to-use inventory software product, you'll wonder how your business ever survived without it.
We make it easy for large manufacturers to generate work orders and track production.
If our off-the-shelf software packages don't provide the full amount of functionality you require, we can still help. GigaTrak also creates custom inventory management software solutions. Read more about our custom solutions here.
Inventory tracking and inventory management can be a challenge, but they're critical to your bottom line. We'll help you tackle that challenge quickly, easily, and affordably. Check out the complete features your business will get with each of our inventory management software solutions
| IMS (Inventory Management Software ) Features | Basic | Pro |
| --- | --- | --- |
| Receiving – Unplanned and Purchase Order Receipts | | |
| Bar Code Label Designer/Printing | | |
| Part Master | | |
| Supplier Master | | |
| Purchase Order Entry | | |
| Inventory by Location | | |
| Inventory Transaction History | | |
| Units of Measure | | |
| Inventory Transfer | | |
| User Level Security | | |
| Standard Reports | | |
| Shipping | | |
| Sales Order and Invoice Creation | | |
| Customer Master | | |
| Cycle & Physical Inventory | Physical Only | |
| Work Order Entry | | |
| Production | | |
| Bill of Materials | | |
| Lot Tracking / FIFO | | |
| Quality Control | | |
What Are the Differences? Compare Versions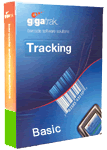 Basic Edition
Receiving – Unplanned and Purchase Order Receipts
Bar Code Label Designer/Printing
Part Master
Suppliers
Purchase Order Entry
Inventory by Location
Inventory Transaction History
Inventory Transfer
User Level Security
Standard Reports
Sales Order and Invoice Creation
Customer Master
Shipping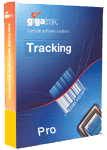 Professional Edition
Adds to Basic Edition:
Work Order Entry
Production for Manufacturing
Bill-of-Materials for Manufacturing
Lot Tracking
Simplified Quality Control
Self-Hosted

Starting at

$995

One Time Cost

Inventory Management System
Host software on your own server