Which Assets Can I Track?
Test and Lab Equipment
Office and School Furniture
Computer Systems
Tools
Transportation Equipment
Artwork and Displays
Documents
Your valuable assets – Trak Them!
Who Uses Asset Tracking?
Corporations
Schools and Universities
Medical Facilities
Contractors
Government Agencies
Development & Research Labs
Service & Repair Companies
Utilities and Maintenance Companies
Advantages: Why You Should Choose GigaTrak

Start-up time: most install and start using the same day

Nearly 60 built-in reports with ability to search on all data

Flexibility for any industry or company to use
We Offer Four Versions of Our Asset Tracking Software:
GigaTrak's Asset Tracking System (ATS) Starter Edition offers barcode-scanning technology to find assets, gather information, and access asset history. Easily check in and check out assets to an employee or location, and enjoy customizable report generation.
GigaTrak's Asset Tracking System (ATS) Basic Edition includes mobile handheld-terminal support, available in batch or wireless mode. This edition of our Asset Tracking Software also adds a reservation function, which gives the ability to find or make reservations for assets. Basic Edition also contains an embedded label-designer with print capability.
GigaTrak's Asset Tracking System (ATS) Professional Edition expands upon the Basic Edition of Asset Tracking Software by adding an asset-maintenance function. This allows for scheduling, requesting, and tracking maintenance on any asset item as well as the ability to see maintenance items, maintenance history, and to print maintenance history and requests.
GigaTrak's Asset Tracking System (ATS) School Edition develops further with a member function to allow for additional organizational members to check in and check out assets. Personnel can be divided up into three member categories with four user-defined information fields.
Every organization has assets that are critical to operations. Know where they are at all times with our powerful, easy-to-implement, and easy-to-use Asset Tracking Software.
| ATS (Asset Tracking System) Features | Starter | Basic | Pro | School |
| --- | --- | --- | --- | --- |
| Asset Information with Images, Bins, Documents, Warranty & Depreciation | | | | |
| User Defined Asset Classifications, Types, Accounts, and Funding Source | | | | |
| User Defined Asset Conditions | | | | |
| Asset Model and Serial Number | | | | |
| User Defined Facilities and Locations | | | | |
| Asset History for each Transaction | | | | |
| Employee Administration & Access Rights | | | | |
| Unlimited Facilities and Locations | | | | |
| Check Out/In Assets to an Employee or Location | | | | |
| Reports including Asset Assignment, History, Depreciation, Valuation, etc. | | | | |
| Barcode Label Designer & Printing | | | | |
| Asset Reservations for Employees | | | | |
| Audit of Location & Employee Assets | | | | |
| Batch handheld terminal download for Check Out/In, Bin Counts and Audits | | | | |
| Unlimited User Define Fields based on the Classification and Type of Asset | | | | |
| Repairs & Maintenance with preset Intervals based on the Classification and Type of Asset | | | | |
| Maintenance & Repair Provider Admin | | | | |
| Overdue Asset & Maintenance Due Alerts | | | | |
| Members Screen with three User Defined Member Categories (e.g. Staff, Faculty, Student) | | | | |
| Check Out/In to any Employee or Member | | | | |
| Reservations for any Employee or Member | | | | |
| User Defined Member Fields (4) | | | | |
| CSV Import and Export of Member Files | | | | |
| Email Asset Overdue Reports to Members | | | | |
| Wireless (RF) Pocket PC Terminals | | | Opt. | Opt. |
What Are the Differences? Compare Versions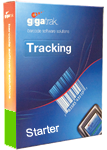 Starter Edition
Asset functions (Find, Information, History)

Includes binned items, warranty, depreciation, attached images and documents

Check In/Out assets to employees or locations
Reports

Includes ability to create PDF file and e-mail any report

Import from TAB delimited TXT file for Assets and Employees
Export to CSV file for Assets and Employees
Barcode scanning with corded scanner attached to PC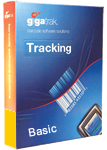 Basic Edition
Starter Edition, PLUS:
Label design and printing
Asset Reservations
Mobile handheld scanning with Pocket PC terminals (batch and wireless available)

Functions include identify asset, check out/in, bin count, and audit

Audit reports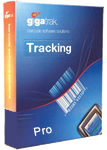 Professional Edition
Basic Edition, PLUS:
User-defined fields based on class and type of asset (unlimited)
Asset Maintenance functions
Maintenance Type
Maintenance History
Maintenance Reports
Shows overdue assets on check out screen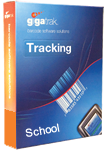 School Edition
Professional Edition, PLUS:
Members (can be renamed by user)
3 user defined Member categories (e.g. Student, Faculty, Staff)
4 user defined Member information fields
Check In/Out assets to Members
Import Members from TAB delimited TXT file
Export Members to CSV file
Self-Hosted

Starting at

$995

One Time Cost

Asset Tracking System
Host software on your own server
Who Uses Gigatrak Asset Tracking System?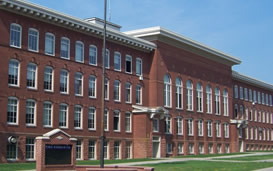 Education
ATS is used by School Districts, Universities, K-12 and other Education Institutions. You can track material items for Staff, Student, and Faculty members alike.
Assets Tracked Include:
Computers and Tablets
Aids for Special Needs Students
Administrative/Classroom Furniture and Equipment
Audio and Visual Equipment
Band Instruments
Books and Library Materials
Lab and Research Items
Sporting Gear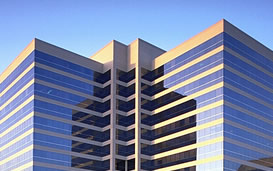 Business
Businesses of all types rely on ATS to meet their asset tracking needs. Our customers provide services in technical, financial, medical, entertainment, and other industry segments.
Assets Tracked Include:
Computers and Networking Equipment
Office Furniture and Equipment
Artwork and other Museum Valuables
TV Show and Commercial Media
Medical Instruments and Supplies
Documents and Production Folders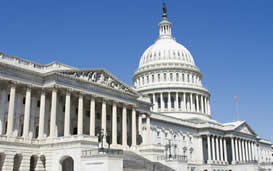 Government
Local, State, and Federal government agencies look to GigaTrak for their Asset Tracking needs. Police, Fire, Military, Embassies, Space & Aeronautic, Municipalities and governing groups are some examples of existing ATS users.
Assets Tracked Include:
Safety and Emergency Apparatus
Weapons and Tactical Items
Case Files
Tools
IT Equipment
Electric Equipment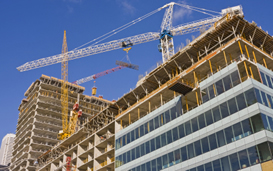 Contractors
Electrical, HVAC, Construction, and Industrial companies use GigaTrak Asset Tracking to manage the large volume of equipment critical to their day-to-day operations.
Assets Tracked Include:
Consumable Materials
Power Equipment
Specialty Hardware
Protection Gear